GaramChai.com >> Success ...
Who doesn't like to hear about Indians who have made it big in life due to sheer grit, determination and hard work on their part? Since our main focus is on Indians in the US, we are presenting a special feature on Indian Success Stories in the US from February 2000 onwards.

We hope that these stories would inspire many of you to climb higher mountains in life. If you would like to contribute to this section, please e-mail to us at webmaster@garamchai.com

If you would like to contribute to this section, please e-mail to us at webmaster@garamchai.com
The Silicon Valley Culture:
We are referring to the tens of thousands of Indian immigrants who have made a name for themselves in the Bay Area by revolutionising the computer business and placing India on the world IT map.A few names from this maze of enterprising Indian entrepreneurs and achievers stand out -
Sabeer Bhatia,President & CEO Hotmail,Inc
Srinija Srinivasan, V.P. and Editor-in-Chief ,Yahoo
Sabeer Bhatia,President & CEO Hotmail,Inc.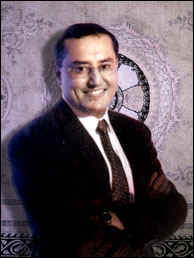 A few years back he was just another guy from India who had come to the US to pursue his higher studies. Fast forward to present-he has raced ahead of the pack and is reportedly worth $200 million and is considered as a role-model by many starry-eyed Silicon Valley startup entrepreneurs who are dreaming that they too would strike gold the way Bhatia did with Hotmail.
Bhatia was busy creating his own startup when he was working at another startup called FirePower Systems. Little did this young Stanford graduate realize that Hotmail would become one of the hottest free e-mail service providers on the Internet and would be purchased by the big B as in Bill Gates for a whooping $400 million!
Microsoft stumbled upon Bhatia's brainchild when they were consolidating MSN's game plan for the internet. Hotmail started rolling when the Internet was gearing up to be the next biggest thing to hit the face of the earth and change the way people work and live for the rest of their lives. By buying out Hotmail, Microsoft realized that they would be early birds reaping rich dividends in the rapidly expanding scope of the World Wide Web. When Bhatia sold out Hotmail, he had already got an impressive 10 million users sign up for this unique and innovative free e-mail service.
After the merger, Hotmail is a wholly owned subsidiary of Microsoft .Raised in Bangalore, another Silicon Valley of the world, Sabeer Bhatia is at present the President & CEO of Hotmail Corp. at Microsoft. Not the one to rest on his laurels, Bhatia is already working on his next e-commerce venture called Arzoo.
This young millionnaire's other interests range from tennis and skiing to listening to Indian film music. Given his track-record and boyish candor, Bhatia is undoubtedly one of the most eligible bachelors in town.Infact there is a rumor doing the rounds that he is all set to tie the knot with Bollywood's leading lady and former Miss World, Aishwarya Rai !
Call Bhatia a man with a vision or brand him just plain lucky-being at the right place at the right time. However, don't forget that he "walked the talk". He has been instrumental in revolutionising the concept of communicating on the World Wide Web.If he hadn't made the e-mail what it is today, we wouldn't be experiencing the excitement of exchanging news and information online with just a few clicks of the mouse.
Srinija Srinivasan, V.P. and Editor-in-Chief ,Yahoo.



So you thought that the cut-throat world of bits and bytes is dominated mostly by men. Think again. Meet the vivacious Srinija Srinivasan who is considered to be one of the most powerful people in cyber world.
This twenty-something Stanford graduate is the Vice-President and editor-in-chief of the site of all sites -Yahoo! As if that's not enough on her Resume, Srinivasan or "Ninja"as she is known in Yahoo is also fluent in Japanese.
Srinija holds the title of an "Ontologist" ie someone who is trained in the science of sorting information. She was recognized by Newsweek in 1995 for her efforts in making the Web a more organized place. The prestigious publication named Srinija as one of the most important people who matter on the Net.
Srinivasan is based in SanFrancisco,CA. Way to go Srinija - you are an inspiration for many of us!
Links of Interest on Srinija: