So many Indians in the US. So few Web sites that cater to the needs of Indians. This is the main reason why GaramChai.com was started. There was no comprehensive site on the web that could give a complete listing of all the Indian business and non-profit organizations in the US.
We at GaramChai are also focusing on different aspects of Indian life in the US and are trying to make the site more dynamic in both look and content. We are a growing venture and are constantly expanding the scope of the site.
GaramChai® is registered with the the U.S. Patent and Trademark Office as a Service Mark and was first used in commerce in December 1999
Why the name GaramChai?
As we all know, GaramChai means hot tea. News and information about Indians in the US which is hot and current-that is our motto and the reason why GaramChai. And who doesn't enjoy a hot cuppa tea?
Meaning of "desi in pardes"- " for the Indian abroad"
How do we contact GaramChai?
The best and most convenient way to contact us at GaramChai.com is by shooting off an e-mail. You could also use the web-based form that can be found at "Contact US"
How can we get our business listed on GaramChai?
We are a community oriented site and want to provide the most accurate and extensive database that will be useful to Indians in the US. You can send a brief description of your business/service/organization to us at e-mail: Webmaster@GaramChai.com. You could also use the web-based form that can be found at "Submit"
What is the nature of listings on GaramChai.com?
Garamchai.Com has extensive listings of commercial and cultural entities, businesses, and online venture in the US. To get an idea of the nature of listings, you can visit our Sitemap.
How often is GaramChai.com updated?
We update the site on a regular basis. However, given the resource constraints and the nature of data being provided, you can expect to see updation and changes on a weekly basis. We do a complete refresh of GaramChai.com every weekend. This is generally done between 8 and 9 PM EST on Saturdays.
How do we partner with GaramChai.com?
Garamchai.Com is poised to become one of the best web portals encompassing all desi (Indian) information for Indians residing in the US. We started this venture in October 1999. The visitors to GaramChai.com are predominantly Indians based in the US.
We are constantly working on partnerships and are looking for co-branded content providers and advertisers and sponsors. If you are interested in partnering with GaramChai.com, please send a brief description of your business/service/organization to us at e-mail. You could also find advertisement details at "Advertise" If you are interested in further details about GaramChai.com, please request for a Fact Sheet by mailing us at e-mail: Webmaster@GaramChai.com
How popular is GaramChai.com?
We can go on about the popularity of our portal. However, here is a sample mail indicating that entrepreneurs and competitors are employing others to COPY our content! Imitation is the best form of flattery?
Comments: I am a virtual assistant WITH guru.com
I recently received a job request with your website as the attached link. Please see the attached memo:
Project ID: 141662
Title: Indian Associations Contact Info
Category: Admin Support (Legal, Medical, & Accounting)
Description: The attached excel file lists approx. 140 Indian Associations across the US. We need the Contact Name, Phone Number, Email, Location, and Website.

The links to these association websites can be found at http://www.garamchai.com/desiassc.htm. The associations in the excel file is in the same order as the website.

I am VERY INTERESTED in taking on this assignment. Please contact as as soon as possible. Thank you!
Sincerely,
M.D

---

---
GaramChai in the News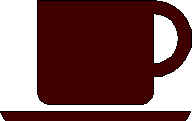 The Hindu 'How to feel `Desi in Pardes' ...Contact Indian Students' Associations before departure. This is the most important thing that one should do before departure. Almost every university in the US has got an Indian Students Association. Contact them before departure as they would provide all the necessary details that one needs to know. Every association has got its own interactive websites with all the options like FAQ (frequently asked questions), chat and e-mail queries. If one has difficulty in locating them then visit www.garamchai.com ....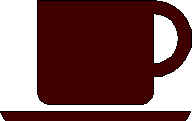 Computers Today (July 15th 2000): GaramChai.com has found its niche as a "one-stop" information portal providing information and all kinds of listings for Indians in the US.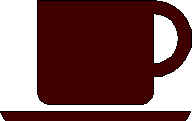 PRWeb Press Release: GaramChai.Com, New information portal for (Asian) Indians attracts 10,000 visitors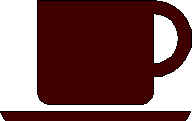 India Journal (March 10, 2000)
"COOL WEBSITES" Garamchai.com: Hot Listings - By Christina Das
"Searching the net for a cup of homemade Indian tea in New York,a Gurudwara in Hawaii or a Bharatnatyam dancer in California? Wherever located in the United States , anything Indian is located at Garamchai.com.

Garamchai.com aims to provide everything Indians living in the United States may need to maintain their lifestyle outside of India. This site is a complete resource listing of 250 temples,200 restaurants,50 online shops and 300 bazaars. Other listings include jewelers, wedding specialists, theaters, beauty salons, Mosques and Gurudwaras. With the large amounts of information, the site is well organized dividing most listings into state categories. Sending comments or suggestions is simple with a form that is provided on the site."

"....the site has the potential to become a full-service resource for Indians who are new as well as established in the United States.(Garamchai.com)... has turned into a forum for Indians living abroad."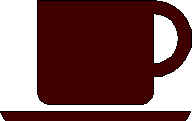 About.com had recently featured GaramChai.com as one of the top Indian Web Sites on their Indian Culture page. Other sites are also listing GaramChai.com as one of the hottest Indian sites to have hit the Web.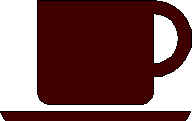 GaramChai.Com has been listed by Netscape as a

.